Porcelain coated to resist rust, these iconic wave shaped grids provide even heat transfer and a great sear.
Virtually indestructible, the fire box resists rust on a superior level and is backed by a 15 Year Warranty.
Tuck your grill out of the way giving you extra space when needed with the folding side shelves.
Like the steering wheel of a car, the smooth grip and robust shape enhances your grilling experience.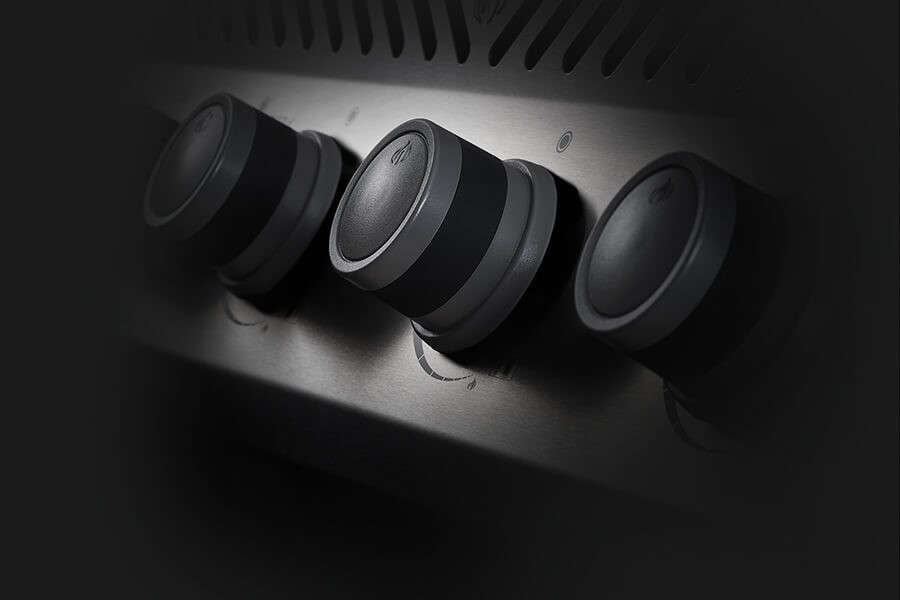 The higher lid design speaks true to Napoleon artisanship creating design balance on the larger Rogue models.